Non-Denominational Minister
I am a non-denomination, non-judgmental minister specializing in "Life Management". I am a Life Management Coach with 15 years of professional practice. I also offer same-sex Commitment Service. Please email me with any questions. I typically work in the New York City/New Jersey area but will travel anywhere. I do not preach religion. Its all about an individuals right to live their life as best they can. Always be good, and always be satisfied.
Life Management Consulting
Sometimes we feel like nothing goes right or we just can't get back on track. Its typically a matter of finding yourself and getting direction. Its a re-organization of the mind and spirit. I offer guidance and coaching in helping you get back on track and feeling good again. Mind, body & spirit all work together. Re-thinking, re-organizing and believing in yourself are the keys. Its a journey of life. Re-energizing your spirit. Non-religious.
Commitment Service
I offer my service of "bonding" to same-sex couples and any couple wishing to express their love, commitment & devotion to each other or renew their wedding vows. This rite of union is not a legal marriage but more of a commitment or devotion. Perfect for same-sex couples where marriage has not yet been legalized. All performed in private with 1 or 2 witnesses.
Contact Me

Email me with your questions, concerns and needs. I will get back to you as soon as possible. My schedule fills quickly so be sure to email me now.
All rates are individualized based on needs.
Confidential references upon request.
Send an Email
Originally ordained in January 2001 by the Universal Life Church.
New York's #1 Website Directory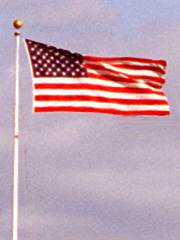 Please visit the Universal Life Church. Click the flag.
Send an email